Our Story
Tim's Lights // The REAL meaning through lights
We have developed this page into a FAQ type of layout to answer some of the burning questions you may have. If there is something specific you want to know, contact us on timslights@gmail.com or via Facebook.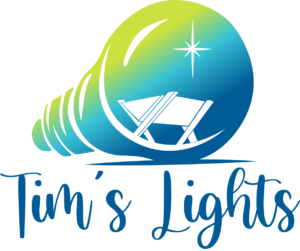 What are we about?
Tim's Lights are 100% focused on the community and providing a phenomenal experience for young and old alike while keeping the REAL meaning in the display, which is, of course, the birth of Jesus Christ. This explains our tagline which you see on the top of our website - 'The REAL meaning through lights' and the hashtag #TheREALmeaning.
Inclusive in the community atmosphere is Charity. We are devoted to raising money for local causes through the annual display and visitors can be a massive part in this by leaving a small donation in the charity box at the front of the display or on our online donation platform.
The thing to remember is that every donation counts, every penny makes a difference and every contribution is greatly appreciated by us and equally so, the charities themselves. In 2013 we raised almost £300 for Charlene's Project and since 2014 we have collected for Marie Curie UK of which all monies are spent in the wider Craigavon area.
83 Armagh Road, Tandragee, BT62 2HS
Visit the Locate Us page for more directions.
In 2016, our family decided to move house to a new location in Tandragee, about 20 minutes from our old location. The new location offers many benefits including allowing us to go even bigger and brighter with our display.
Where did it all start?
Tim's Lights began around 1999/2000 when the family purchased both a 'Santa in Chimney Moulded Figure' and a 'Snowman Moulded Figure', during the Christmas sales in a local Christmas shop. Little did they know that this would soon turn into a passion and hobby for their son (Tim) with regular seasonal visits to the store as early as September.
In 2011, Tim watched a Channel 4 documentary featuring three display owners in England. One of those families were the Brailsford's. They also used quite a range of blow mould figures in their display which drew Tim's attention. After starting a Facebook forum to bring the Christmas lighting community together in 2012, Tim decided he wanted to give this a go in Northern Ireland.
So naturally, any opportunity to buy lights and especially blow moulds was embraced with open arms - even though it often involved expensive courier costs from England.
What makes our display different?
Our display is different as it is mainly made up of our favourite types of lights, blow moulds, which are becoming less common.
Each house usually has one or two blow moulds as a traditional item but on our scale, displays such as ours are becoming more and more rare. We are only aware of less than 10 displays across the UK with over 70% of their display being blow mould figures.
Our display also has a number of items we built ourselves; the large pixel 'mega' tree, the star on the 'mega' tree, the 6 smaller 'mini' trees to name but a few. These items, which use LED pixel technology, blend well with the traditional blow mould design, a blend which isn't all that common in the UK.
How many lights do we currently own?
We currently own around 300 blow moulded figures. Each year you won't see 300 figures on display as we like to vary the layout every year but you could hope to see a minimum of 150 figures across the display.
We also have some inflatables which appear on the display during the display depending on the weather as the harsh winter weather can damage them.
We also have quite an array of rope light silhouettes which we vary each year. Some of these are the traditional filament bulbs while the more recent purchases use LED technology.
Then there are our DIY items which makes a visit to the display even more worthwhile. Our pixel mega tree uses special computer controller programmable pixels driven by a specialist controller making every individual LED controllable independently of the other pixels.
Bulbs per Rope Light Figures
The simple answer - thousands if not hundreds of thousands. Believe it or not, each rope light silhouette can have hundreds if not thousands of bulbs each and every blow mould has at least one lamp which in itself has up to 36 LED SMD's (Surface Mountable Devices) which are incased in the lamp.
Rope Light figures, filament and LED, can have up to 1000 bulbs each alone and our mega tree has 1,120 pixels plus the star and mini trees...but each pixel actually has 3 really tiny lamps inside (1x Red, 1x Green, 1x Blue) which provide excellent colour-mixing capabilities due to their proximity to one another.
...see how it adds up so quickly?
Is the display expensive to run?
The display does not cost as much as people would expect and we view the electricity bill as our contribution to the charity and community and so never publish how much it costs.
We are fortunate to have some very kind businesses in the area who have come on board and sponsored our display which helps with the direct running costs of the display - this also further enhances the community aspect of our display which we are so proud of.
To put the cost in relative terms, the display pulls less power than it does to boil your kettle...so if you boiled your kettle for all the hours the display is lit, your bill would be significantly higher.
What about the environment though?
Caring for our environment is something we should very rightly be concerned about.
To this end, we only buy LED lighting decor and have converted all of our blow moulds to LED lamps to make the display as efficient as possible.
We also switch the display off at 10pm/11pm rather than leave it running all night.

When did you first fundraise for charity?
We first fundraised in Christmas 2013 for a local charity called Charlene's Project.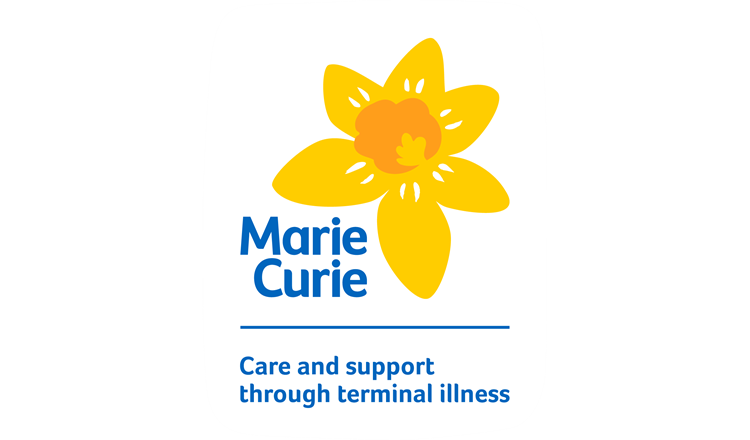 How much have you raised for charity?
For up to date totals of each year of our display we recommend you visit the appropriate year's individual page on our website, or the home page where we keep a running total of the amount we have raised (since 2014).
Why did you decide to add charity fundraising to the display?
We began to fundraise as we saw the lights as not only a hobby but also a way in which we could give back to the community and encourage others to do so too. The family have always been keen when it comes to fundraising and making the lights into a fundraiser was always Tim's aim from a young age.
What is your vision for the future?
We want to continue sharing the REAL meaning of the season through lights to our family, friends and neighbours. Our 2016 relocation proved that we can do this no matter where we are. We also want to continue proving an excellent, family-friendly display that can be enjoyed by young and old alike. On top of this we want to go on to raise at much money as possible for excellent charitable causes.
For unto us a Child is born, Unto us a Son is given; And the government will be upon His shoulder. And his name will be called Wonderful, Counselor, Mighty God, Everlasting Father, Prince of Peace.
Isaiah 9:6
Getting in Touch
We endeavour to reply within 48 hours.